Pricing
Your pictures from Paris will be delivered already in
Also you are the one to choose pictures for final retouch!
Your photographer in Paris offers you the following packages for Portraits, Family and Love story or Elopement photo sessions
I am one of the most efficient photographers in Paris =)
No joking here! (Though I love to share a joke or two during our parisian photoshoots to lighten up clients' mood).
First of all, most of the time I work with two cameras (different sets of optics) which allows me to take pictures with different background perspectives in a short period of time.
Secondly, I am an expert in posing. I know how to make a girl look slimmer/taller/ how to even height difference in the couple. My main goal is to create pictures in which you will love yourself. I get lots of requests: "we want to have a photo session in Paris, but we are not professional models!".
 Guess what? 
No one of the people you see in the pictures on this website is a professional model. Just their photographer knew how to make them look like they are! 😉
And the last but not least, my 9-year experience working in Paris makes me an expert in the best spots for photoshoots. I know the position of the sun in different locations (time of the day or even season), I know where we can go if it rains, I know the most beautiful cafes and iconic views of the Eiffel tower.
For your convenience, I have two types of photography packages: full-price "Confidential" packages  – completely private, and "Popular" packages with a good reduction as a gratitude for my clients to agree on using some of their pictures in my portfolio (so you can see those beautiful pictures in my social media and this website). Just choose the one which fits you best!
I am so confident in the quality of my work and my pictures, that I am willing to give my clients untouched up Jpgs files directly from my camera, so you would be able to have the whole gallery of the pictures for yourself almost right after the photoshoot! And I know, that tastes are different, sometimes girls like how they look in one picture, and photographers would pick another one to retouch… But it's YOUR money you are paying for the photoshoot and it's important to me, that you get the best service – all the pictures from the photoshoot PLUS pictures you prefer most to retouch!
Popular Paris Photography Packages from 23.03.2023
LOVE STORY | PORTRAIT | FAMILY AND FRIENDS | ELOPEMENT PHOTOGRAPHY IN PARIS
ALL pictures from your photoshoot watermark free are available to download already in 2-5 days after the photoshoot! You are the one to chose pictures for retouch!Plus you get the copy of each retouched picture in black and white!
B&W versions of all retouched pics
1 hour
1 extended location
B&W versions of all retouched pics
2 hours
2 distant locations
B&W versions of all retouched pics
3 hours
2-3 distant locations
B&W versions of all retouched pics
up to 5 hours
3-5 distant locations
B&W versions of all retouched pics
150 pics retouched in color+B&W
NIGHT PHOTOGRAPHY IN PARIS
30-40 mins after Sunset/Night
1 extended location
B&W versions of all retouched pics
2 hours Evening/Sunset/Night
2 distant locations
B&W versions of all retouched pics

Confidential Paris Photography Packages
These full price packages are for people who prefer full confidentiality. According to them, photographer can't publish result of your photo session in the portfolio. These packages have the same conditions as in "Popular packages".The price is following: 30 mins -300 Euros, 1hour -360 Euros, 2h – 550 Euros, 3h – 800 Euros, 5h – 1200 Euros
Night sessions– 30-40 mins -400 Euros, 2h – 660 Euros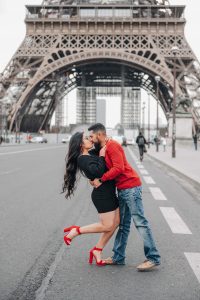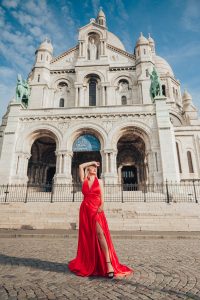 assistant (to handle your bags, coats, valuables, shoot backstage videos on your phone, keep an eye on a child during family session. Very handy person who will take care of distractions which will help you relax and enjoy the photo session) – 20 Euros per hour
each additional picture to edit – 3 Euros per picture
re-uploading gallery with your pictures online after it was expired – 30 Euros
requesting all (or part) of the pictures in NEF/RAW digital format – 150 Euros
video clip up to 20sec – 50 Euros
video clip up to 40sec -120 Euros
video clip up to 1 min – 200 Euros
Or contact: paris.photo.love@gmail.com or  @paris_photo_love
Before booking make sure you have checked all the conditions below in section "Important Information"
All the packages include all camera JPGs pictures delivered with the gallery in ALREADY 2-5 days! Then you will have 7 days to pick your favourite shots for editing. I will send you the gallery with retouched pictures in next 4-7 days. 
What my clients think about their experience of the photoshoot in Paris:
So
how do we book time with the photographer in Paris?
To book your photo session with the photographer in Paris just click on button above, or write me on email paris.photo.love@gmail.com with following information:
names, amount of participants and type of the photoshoot you want to book (lovestory, portrait, elopement, wedding, family shoot)
package and locations of your choice
preferred date and time of the photoshoot
Confirm your photo session
We all are people. Sometimes our plans change. If that happen to you – please, let me know about the cancellation. Also, it's really important for me to get in touch with the client right before the photo session day. One day before the day of the photo session with the photographer in Paris we should get in touch (please, contact me after arrival in Paris) and re-confirm the details about our photo session. Photo session which is not confirmed by 10 pm the night before is considered to be canceled (with no prepayment refund)!
Don't be late for your photo session!
It's about being polite and respecting each other's time. You are booking your photo session at an exact time and date, so please don't be late for it. Sometimes I may work with an assistant, so you are not only wasting the photographer's time but also that of another person. If you are 10 minutes late, it's not a big deal. Longer than 10 minutes, however, you will be eating away the photo session's time, a time we could be spending creating amazing pictures. If the photo session is 30 minutes long, I will consider it canceled if you are more than 15 minutes late. For other packages, I can wait up to 30 minutes before canceling the photo session.
How and when will you get pictures?
So in 2-5 DAYS TERM you will get your all camera Jpg files. Pictures will be sent to you in original quality through online gallery. The gallery will be available for 7 days, so you would have all this time to download pictures on your computer/phone and to pick your favorite pictures (in the amount specified in your chosen package) for the photographer to retouch. After the gallery expires, it will take additional 2-7 days to deliver retouched pictures. If you would like to have more pictures edited – let me know, each additional picture to edit costs 2 Euros.
As was mentioned above, The gallery will be available for 1 week. If you need more time – contact me BEFORE the gallery expires. I can extend it for another 1 week. I do not store pictures in the gallery longer than 2 weeks overall. After gallery will go offline, it will be deleted from the cloud. To restore the gallery will be taken fee in amount of 30 Euros.
All pictures are High quality and ready to print. (I don't deliver prints, only digitals!)
All pictures are watermark free and you will have full rights for their personal usage!
Check the example of the gallery here: "click to see the gallery of the photographer in Paris"
About the publication
All the 'POPULAR' packages grant exclusive rights to the photographer to edit, retouch, alter and publish pictures on her public portfolios and social media websites. As a token of gratitude to my clients, i make a price reduction for these packages, so i could use this content to promote my services as a photographer.
If you are against publication and want to keep your photoshoot privately for yourself – make sure you pick "CONFIDENTIAL" full price package.
What if you lost the pictures?
As soon as the gallery goes offline, it will be deleted from online storage. That's why it's very important that you stay in contact and notify me in advance if you need to extend for a while your time with the gallery. As soon as the gallery goes offline – its re-uploading and re-opening is an additional service. I store your pictures (only in my edited version, no raw camera JPGs are saved) in my archives on external discs for some years. In case you would need access to the pictures gallery – we charge 30 Euros to restore them for you.
If you don't pick pictures for editing on time
If you don't pick pictures for editing on time (maximum 2 weeks term) I make a pick on my own and send you edited versions in 2 weeks term after your gallery expires the last time.
Prepayment and Payment conditions
To book a photoshoot I require prepayment (30 Euros). This is my guarantee that you will show up at the precise time and date. So I book this time and date specifically for you and refuse other clients. Prepayment is 100% refundable if you cancel (for any reason) up to 1 month before the photoshoot. If you cancel less than 1 month before the photoshoot (for ANY reason) – prepayment is not refundable.
The rest of the payment should be done after the end of the photo session the same day by cash.  Full payment should be done not later than the next day after the photo session. I do not touch the pictures until the payment is completed. If the full payment is not received in the week following the photo session day, the pictures will be deleted and the photo session considered canceled.
About timing and transportation
During the one-hour photo session, we stay in one area and take pictures in nearby locations (such as Trocadero square and cafés for example). If you want to pick up locations which are further from each other (such as Trocadéro + Louvre), you need to order longer packages (2 hours or more). Keep in mind that moving from one location to another and changing outfits is also counted as the photo session's time. So, let me know about your preferences and we will develop the perfect route for you. We usually take Uber when changing locations. Travel cost between locations is also not included in the package price.
Changing outfits 
You can change as many outfits as you like in any of the packages, but keep in mind that changing outfits is counted as the photo session's time.

About the weather in Paris
The weather in Paris is unpredictable. Even if the forecast insists that will rain, we cannot be a 100 % sure until that same morning.
But even if so it happens that morning, the rain is all over the place, do not despair. Take umbrellas and go have fun. There is nothing more romantic than a couple kissing under the rain in Paris. It is well worth the occasional drop.
Worst comes to it, we can always take a small pause and wait for the hard rain to stop. It never lasts long anyway.
There is a possibility to shift a photo session due to very bad weather conditions. Of course, it depends on the photographer's schedule and it requires a bit of flexibility which can be an issue during the High Season time. So i can not give you 100% guarantee of changing date/time in case of an undesired weather forecast. 
In case in the morning of the photoshoot it showers with rain and the photographer takes a decision that the conditions are not suitable to perform the photo shoot, and there is no other option to shift photoshoot for another time/date, photoshoot will be canceled with 100% prepayment refund.
What the postproduction includes
Photo retouching includes – color correction, sharpness, crop, skin softening on the portrait pictures if necessary, removing temporary skin defects such as bruises or pimples. Removing trash from the ground and objects from background which photographer finds necessary and possible to erase. If during photoshoot you will obtain a small stain or make a small hole in the dress, of course, i will do my best to erase it (depends on the proportion of the damage).
It DOES NOT include heavy magazine style retouching – changing colors and details of your outfit, painting over the picture (painting the make up, cleaning dirty or mending torn clothes and so on), removing things from your body (tattoos, braces, dark circles, signs of aging),  radically changing body shapes (though i can mend a bit here and there, but not radically), adding/removing big objects to/from the picture (collaging).
Before photo session with photographer in Paris take care of your look, hair style and make-up.
All retouched pictures are going to be edited according to photographer's taste as shown in portfolio. There is no DO-over of the editing pictures according to your taste (for example, i would never do brown color correction with lot's of grain on the picture as it's not my style at all, it is also won't be possible to make a sunny day out of the cloudy one). 
More information about how to prepare your photo session in Paris you can see here
Example of the portrait retouch
Before
After
Before
After
Before
After
If you still have questions, don't hesitate to send me your requst with all the questions, i will do my best to answer them and accomodate your photoshoot at best timing and in the most beautiful locations of PARIS!